In addition to EBooks, ACLS Humanities Collection books are also available in print and for check out at WPC, including but not limited to, the following titles:
Stories of Freedom in Black New York. By Shane White.
Call Number: F128.9 .N4 W48 2002
Available at Warner Pacific College Library Room 101
ISBN: 0674008936, 9780674008939
Publication Date: 2002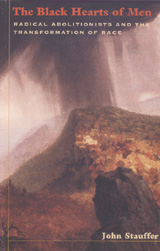 The Black Hearts of Men: Radical Abolitionists and the Transformation of Race. By John Stauffer.
Call Number: E449 .S813 2004
ISBN: 0674013670
Publication Date: 2004
The Strange Career of Jim Crow. By C. Vann Woodward.
Call Number: E185.61 .W86 1966
ISBN: 0195018052
Publication Date: 1966